Emmy Zhang, a Level 1 student at DaVinci Academy, has a beautiful Chinese brush painting for sale at the Silicon Valley Museum of Art. Although Emmy is very young, she has now been painting for half of her life – since age 3.
Recently, serious floods occurred in Henan, China. Emmy's father is from Henan, so her mother asked her what she would like to do to help the people there. She decided to paint them a picture, so she drew a running horse and submitted it to the Silicon Valley Museum of Art for their benefit auction. Thankfully, it was selected and is now on sale, with proceeds going to help the flood victims.
See her artwork in the museum's selection here: https://svmuseumofart.org/home/running-horse/
We're very proud of Emmy and impressed with her care for others as well as her talent. Congratulations!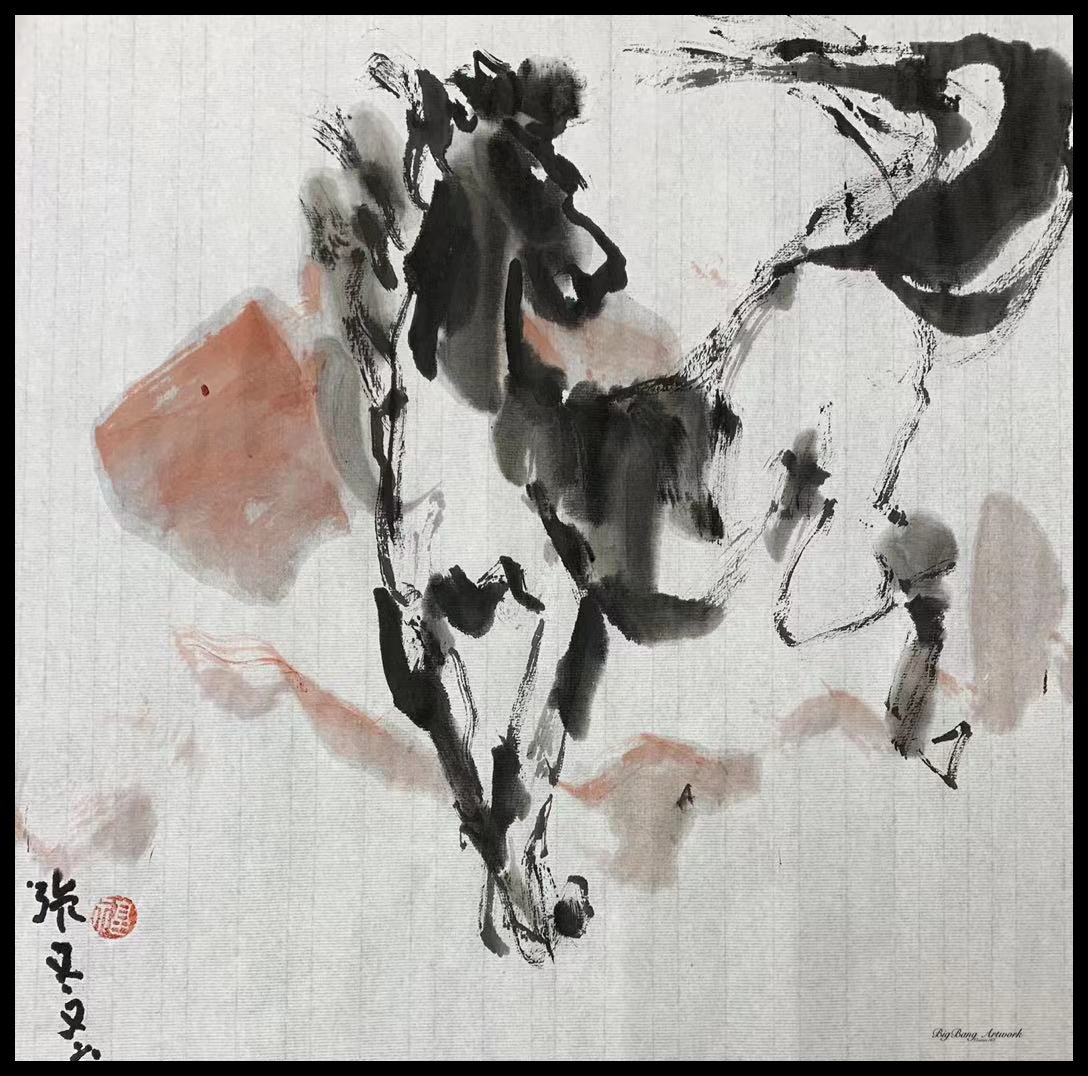 In sharing this story, Emmy's mom added, "Emmy loves school a lot after going back to campus. She always complains, 'Why is today Saturday and there is no school? I LOVE school!'  Thank you for your care. Emmy is so lucky to have you."