summer camp
Now Enjoying: Best Summer Ever!

Summer is here and DaVinci Academy Summer Camp is off to a fantastic start. Camper reviews included, "This really is the best summer ever!" and "It's hard to pick the best part because we did SO MUCH."
In the first week of camp, campers:
Rode and fed giant tortoises
Made ice cream (and learned the science behind it!)
Swam at the International Swim Center
Learned about the universe and made "galaxy playdough"
Created constellation art
Made a "handprint garden"
Practiced reading skills / Read good books
Played team games
Practiced math skills
Got help in challenging areas of study
Went across the lateral climbing wall
Created model oceans and salt flats
Learned about the solar system
Attended an orientation to the school bus and practiced bus safety
Splashed and played at the water park
Painted in the art studio
and much more!
There's much more to come. Here's a preview of Week 2.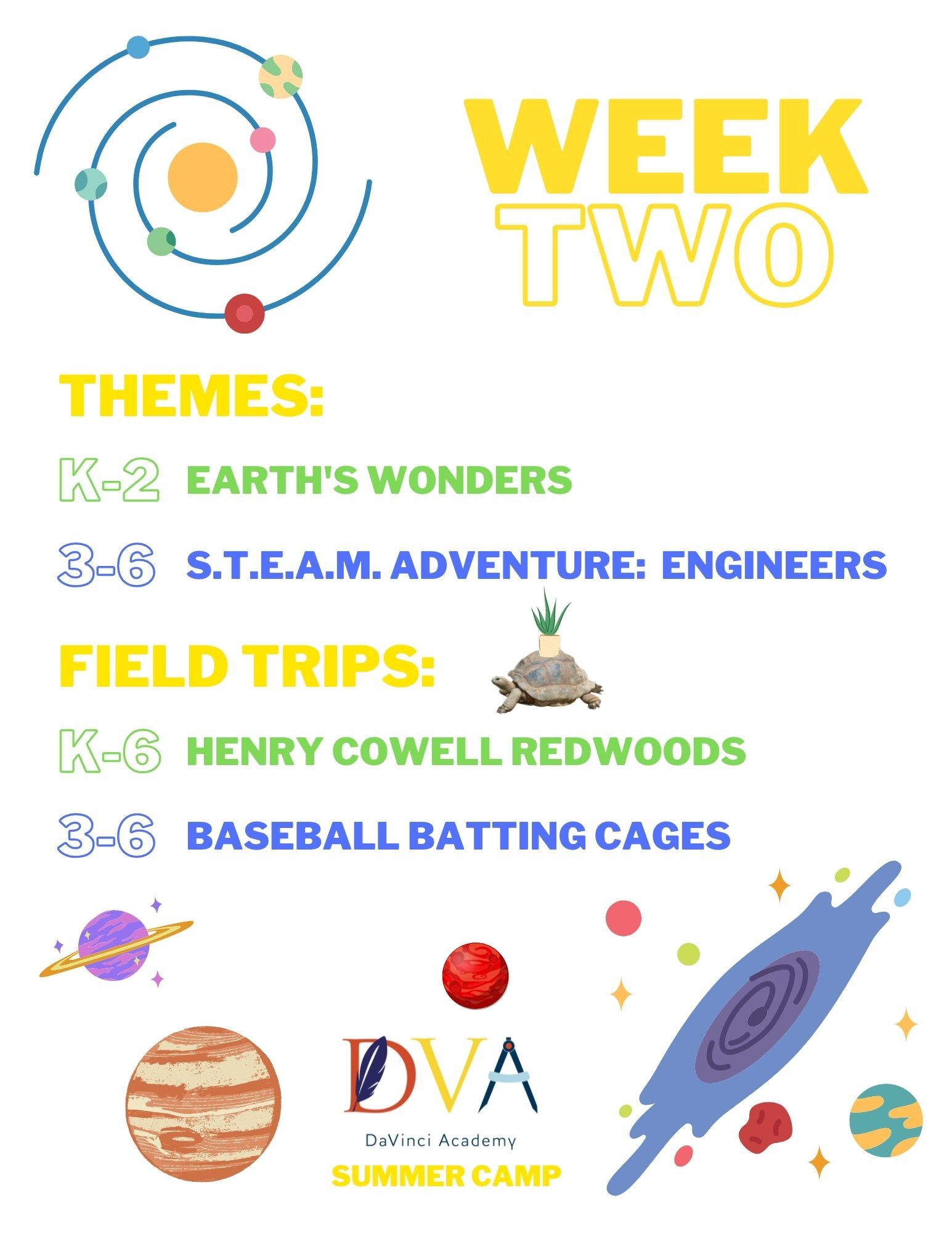 To join in the fun (and learning!) contact DaVinci Admissions at admissions@davincisv.org or by filling out a form on our website: https://www.davincisv.org/summer